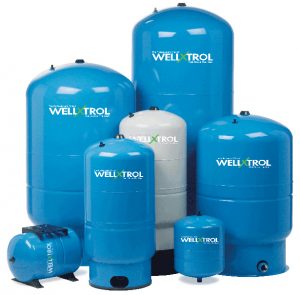 Pressure Tanks
Well-X-Trol redefined the industry in 1963 with the invention of the
first pre-pressurized well tank. Today, Well-X-Trol Next Generation
well tanks to continue to deliver unparalleled performance and longevity,
making them the most recognized brand on the market. With its sealed air
charge and unique water chamber design. Well-X-Trol remains the choice of professionals.